Job Description and Benefits
As part of the Kings Camps Management Team, a Kings Camps Assistant Manager shares responsibility for the delivery of a unique Kings Camps experience, ensuring children aged 5 to 17 are active, having fun and learning together.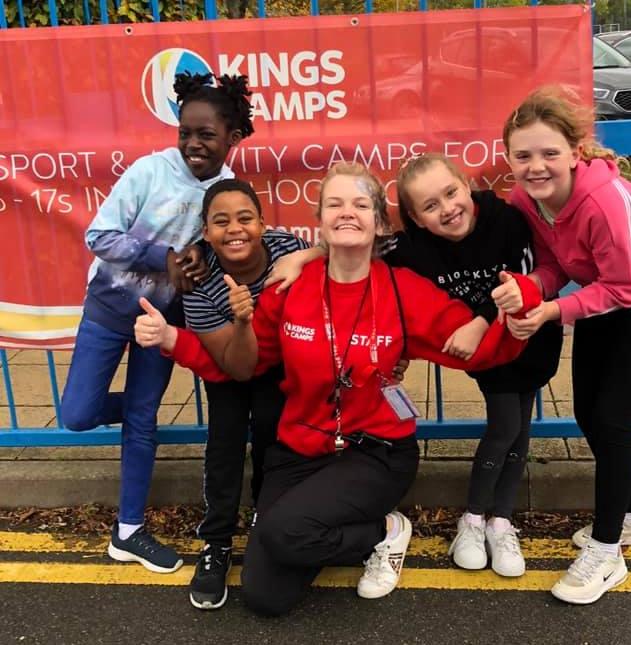 About the Role
Working alongside a Site Manager, an Assistant Manager has specific responsibility for programme delivery – including activity sessions, whole camp warm-ups and weekly events. Assistant Managers help Site Managers to respond to parent, staff and venue personnel matters.
Assistant Managers aren't assigned a specific group of children, but they are required to step in to lead activities, supervise lunchtimes and model best practice to less experienced Red Tops.
During a season, Assistant Managers are onsite from 8am to 6pm, acting as a responsible first aider and being available to speak with parents, staff or central office personnel. You'll work alongside the Site Manager to ensure operating procedures and policies are followed, including behaviour management, recording incidents and co-managing OFSTED requirements.
Child safety is our number one priority, and the welfare of children is paramount. Supervision responsibilities include lunch, morning and afternoon breaks, implementing our behaviour management policy, overseeing the use of equipment and upholding health and safety standards and procedures.
Person Specification (Ideal, but with some flexibility)
Availability between 8am-6pm, Monday to Friday, during the school holidays, for the duration of shorter seasons, and a minimum of 3 consecutive weeks during summer season
At least 6 months' experience of working with children aged 5 – 17 years
At least 3 months' experience in a management or leadership position
Hold or working towards a childcare, sport or teaching related degree (or relevant qualification)
Hold or willing to attend training for a valid Paediatric First Aid Qualification
Knowledge and experience of Child Protection, Safeguarding and Health and Safety
Excellent communication and interpersonal skills with the ability to motivate
Organised and able to follow policy and procedure
Vibrant, resilient, team player
Flexible and adaptable
Benefits
Working at Kings Camps during the holidays offer you more than just a job, the benefits listed below will last you throughout your career.
Weekly pay rate: £524 per week
High quality, enjoyable and worthwhile experience
Career development and the potential of regular employment with Kings
Working in an experienced staff team of coaches and managers who provide a strong support network
Experience the joy of developing others in leadership, communication, coaching and working with children
Enjoy delivering market-leading activity programmes
Work in first class facilities and locations – the best universities and schools in the UK
Benefit from a proven training and onboarding process
Make a difference to the lives of children from a variety of backgrounds – you'll be contributing to the health of the nation
Location and Dates
We're committed to safer recruitment
Safer recruitment is central to the way we work and all staff and volunteers are expected to share our commitment to safeguarding. To create an environment where young people feel safe and can thrive, our staff selection process includes:
A video interview (approx 40 mins) which covers suitability, experience and skills
Seeking at least 2 professional references
An enhanced disclosure with barred list check (or equivalent for Scottish Residents)
Ongoing training and performance evaluations with structured support from your Manager
Find your perfect role!
Roles Available at Kings Camps