Our Programmes Help Busy Families
When you book with Kings Camps you join an active community of children, parents and carers. We're confident that choosing Kings Camps is a great choice for families, but you'd expect us to say that, so every week Feefo, an independent feedback service, asks children and parents what they think of us, and overwhelmingly we get a thumbs-up.
We're Flexible to Help You
We ALWAYS promise to find the best package for you. Booking is easy, over the phone or online, with a range of payment options including all major childcare vouchers.
Our main programme. Multi Active.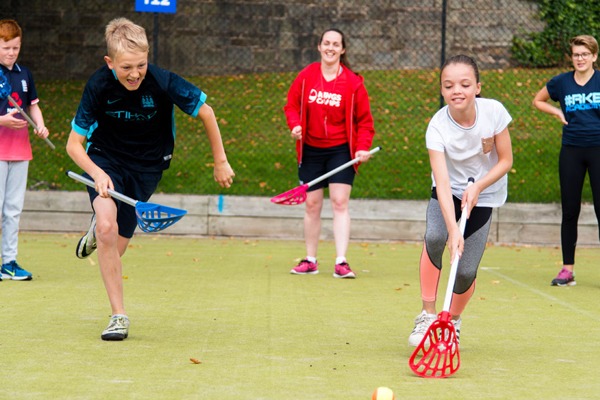 Our world-famous Multi-Active Programme is perfect for children and for parents that want to encourage their child to enjoy an active, healthy lifestyle. We constantly refresh our programmes and this year we're including new games, brand-new sports and new swimming sessions, something for children of all ages and abilities.
Our Specialist Programmes Help Learning & Progression
Designed for children 5 – 10 years of age, our specialist programmes provide a great introduction to cricket and football. Every morning children develop skills in the sport they love, through innovative games and fun activities.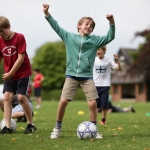 Football Kings
Football Kings helps to develop skills through coaching, games, challenges, chants and themes.
This culminates with the end of week Kings Cup, an opportunity for parents to see what's been learnt!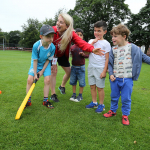 Cricket Kings
Cricket Kings offers an innovative week of cricket coaching for children to learn the core skills of the game. Taking inspiration from the world's greatest cricketing nations, children develop bowling, batting, catching and fielding under the direction and encouragement of qualified coaches.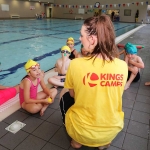 Swim Kings
A new swimming programme that teaches swimming technique through a series of fun games and competitions. The programme has been developed with different sessions to help children progress through a series of stages, as they grow their water confidence.
Children and activity today
Holidays vs term time
Playing video games
Playing sport
The teen years can be challenging, but our Teen Active and Rookie Programmes are designed to make teens feel valued and positively engaged by providing the opportunity to play sport with peers and build a solid foundation for their future. Many Rookie graduates point to their time at Kings as being pivotal for their university entry and equipping them for working life.
Enthusiastic, Qualified Staff
We expect every Kings Camps leader to shine with The Kings Factor®; energy, passion and enthusiasm; because they're role models for your children. Many have attended Kings Camps as children, progressed through our Rookie Leadership Programme and are pursuing a career in sport or teaching. With over 15,000 applicants each year, we're privileged to be able to select only those that we believe will provide your child with a week to remember.
Excellent! My daughter had a fabulous time and can't wait to come back. Each day they did so many activities. She loved the swimming and she has really improved. All of the staff are amazing and have such a good rapport with the children, it's lovely to see. Thank you for looking after my little girl and making her happy.