We take the best sports and the most awesome active games to create our Multi Active Programme for 5-14s. It's designed to develop core skills including; teamwork, agility, strength, communication and confidence. Children are grouped by age to enjoy a timetable designed to turn up the fun whilst giving children the chance to learn new skills, make friends and build confidence!
A typical day includes high-energy team games, sports, swimming, individual pursuits, team challenges and Star of the Day. All of our venues are chosen for their exceptional facilities and coaches plan their sessions to make the most of the space. Here's a small taste of what you can expect…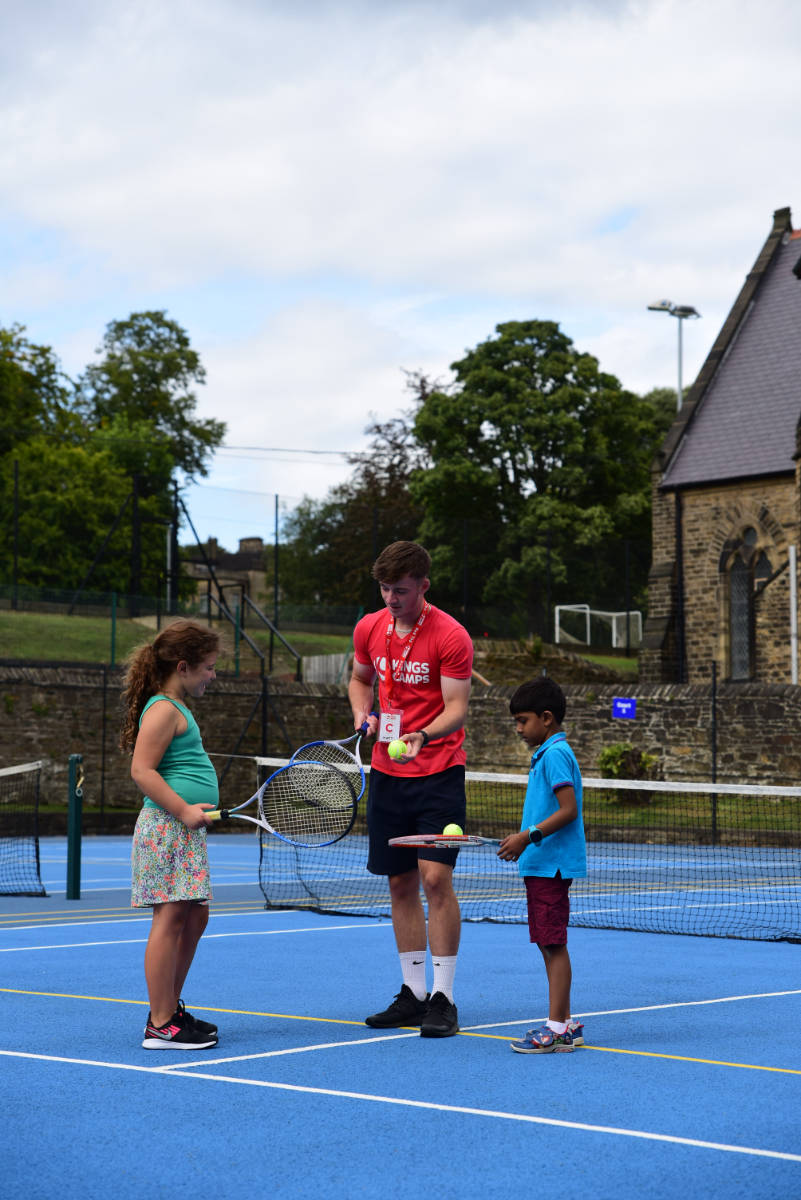 Younger members love Multi-Active. It enables them to try lots of new activities such as parachute games, circle games, swimming and other sports and active games. Coaches focus on developing core skills such as agility, balance and co-ordination.
8-11s benefit from 45 minute sports and activity sessions. Designed to encourage learning and progression in a variety of sports, and giving them the chance to develop their appreciation for teamwork. Inter-group challenges offer the opportunity to participate alongside older children too.
Teens enjoy a challenge, so we channel their energy into hour-long sessions focusing on technique and positive competition. Teens develop confidence and life-skills such as teamwork, leadership and co-operation, giving 12 – 14s the opportunity to be active and hang-out with friends!
When it comes to weekly highlights, there are lots to choose from! In addition to swimming (which operates at all venues with pool facilities), Wet Wednesday is a chance to enjoy water-based games including the ever popular soak a coach! Each Friday parents are invited to watch and take part in the Kings Games, a whole-camp finale where children showcase the skills they've learned.
From 15, teens attending the Rookie Academy work and play alongside our Red Tops. Rookies enjoy activities, develop leadership skills, improve confidence levels and often progress to work as part of our team.
Rookie Academy has three levels, each level takes at least two weeks to complete, and a minimum number of hours to be logged. A maximum of one level can be completed each season. The Rookie Academy, specifically Level 3, has been quality assured and endorsed by 1st4sport.
During each level, Rookies will receive:
The programme links practical experience and activities with theory. Rookies develop confidence and leadership skills such as planning, organisation, self-reflection and problem solving. A Level 3 Diploma Certificate is available on completion of all 3 levels, and certificates can be added to CVs and higher education applications.
Using the Rookie Academy workbook, and supported by Red Tops, teens complete tasks and learn about activity coaching and topics such as health and safety (we make it more interesting than it sounds!), activity-session planning and delivery, techniques for managing child behaviour, assessing and analysing performance and target setting. Rookies progress to lead their own sessions under the supervision of our professional team.
Rookie Academy is proven to help teens considering a career in sport, coaching and education.  After completing the programme and turning 18, many Rookies return and work for us.
Rookie Certificates
Rookie Academy has three levels, each level takes at least two weeks to complete, and a minimum number of hours to be logged. A maximum of one level can be completed each season.
Level 1 – Log minimum 5 hours practical work

Level 2 – Log minimum 10 hours practical work

Level 3 – Log minimum 15 hours practical work

1st4sport Level 3 Diploma Certificate on completion of all levels

Our safeguarding promise
The Kings Active Foundation is committed to safeguarding and promoting the welfare of children and young people. Safer recruitment is central to the way we work and all staff and volunteers are expected to share our commitment to safeguarding, always creating an environment where young people feel safe and can thrive. Read more