How it works
When you book with us, you're investing in your child's health and wellbeing, and in our wider vision of a world where children love being active.
We've been getting children active, having fun and learning together since 1991, and over 1 million children have attended our camps! We're a registered charity that always puts children first. Kings Camps is part of the Kings Active Foundation, a charity with a vision of a world where children love being active, and a mission to get children active, having fun and learning together.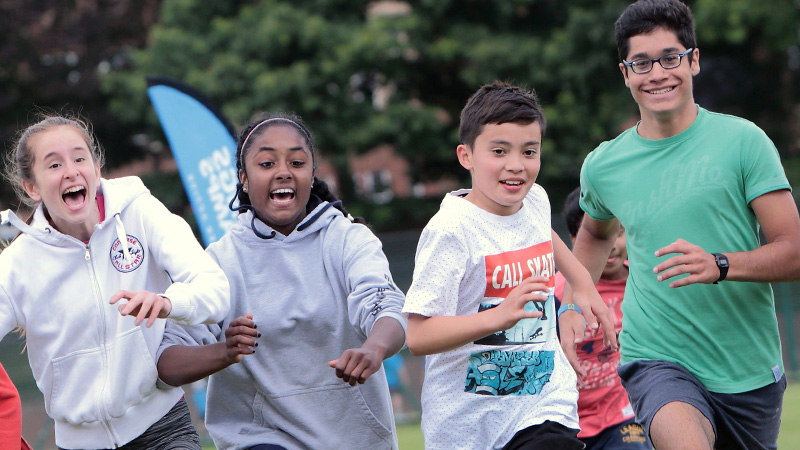 Our camps are a week-long experience!
When booking Multi-Active or Rookie Academy, children participate in activities across the week, from 8.15am – 5.30pm (some venues vary, you'll find full details on your local venue page). The main activities run 9.30am – 4pm. It's up to you how you use your hours, if you would rather arrive a little later and pick up a little earlier, that's ok!
Our amazing Red Tops kick off each week with a whole camp warm up, group games and activities. Throughout the week children enjoy sports sessions (including swimming at many locations), as well as active games and activities that encourage friendship and learning. The whole week gives children much needed screen-free time. Highlights include Wet Wednesday and Coaches Challenges, and each week ends with our much-loved Kings Games – an opportunity for families to see what their children have been up to and join in the fun.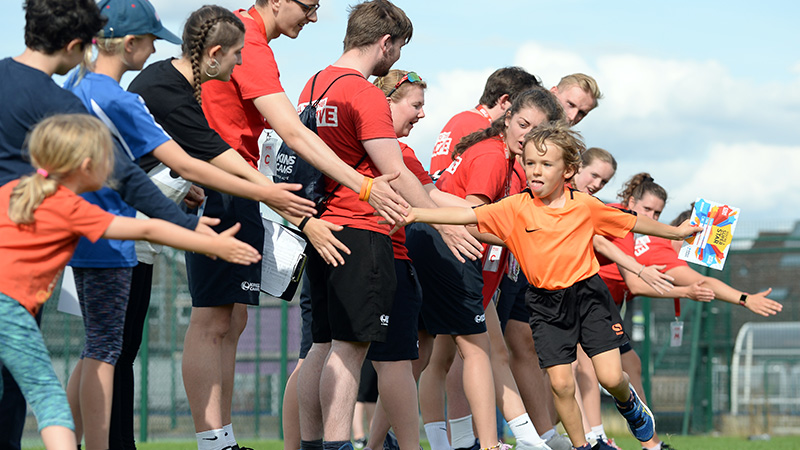 The best camps have the best facilities
We partner with schools and universities across the UK to find the best locations for our camps.
To host Kings Camps, venues must have exceptional sports facilities such as sports halls, swimming pools and playing fields. They must also share our desire to get children active and having fun! Our Head Office Team undertake risk assessments to ensure the suitability of each location.
We follow Ofsted guidelines to ensure the safety and care of every child
All Kings Camps in England are registered on the voluntary register with Ofsted. We work closely with Ofsted to ensure we operate within guidelines and ratios. As a sports and activity provider, we're not eligible to register with the Care Inspectorate in Scotland and CSSIW in Wales, but we ensure all of our camps across the UK follow Ofsted guidance and our own robust health and safety risk assessments and safer recruitment policy.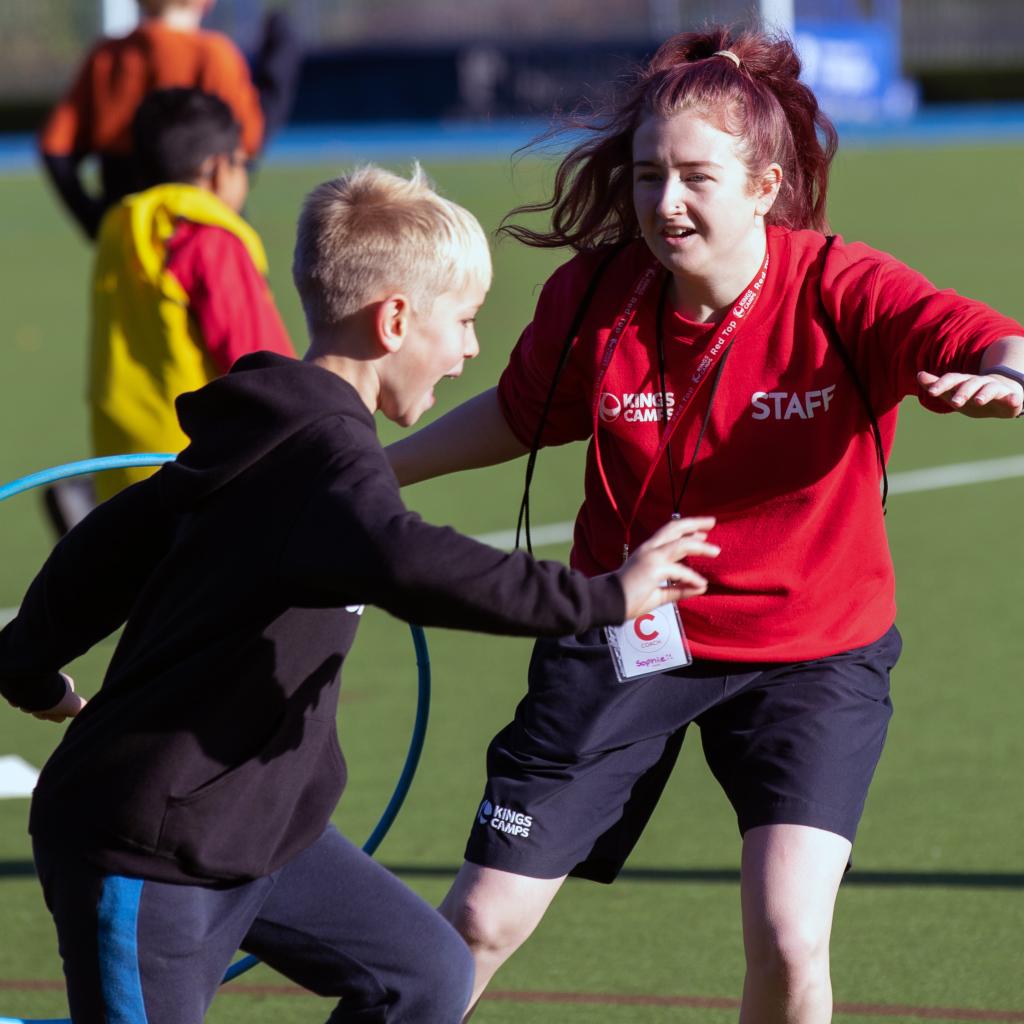 Our remarkable Red Tops
Affectionately known as Red Tops, our staff are selected for their outgoing and energetic personalities, dedication to child development and ability to inspire children. A magic formula we call The Kings Factor.
All Red Tops have an enhanced DBS check, references, and certified training to ensure the safety of children and peace of mind for parents.
Our safeguarding promise
Kings Active Foundation is committed to safeguarding and promoting the welfare of children and young people. Safer recruitment is central to the way we work and all staff and volunteers are expected to share our commitment to safeguarding, always creating an environment where young people feel safe and can thrive. Read more