Teen Active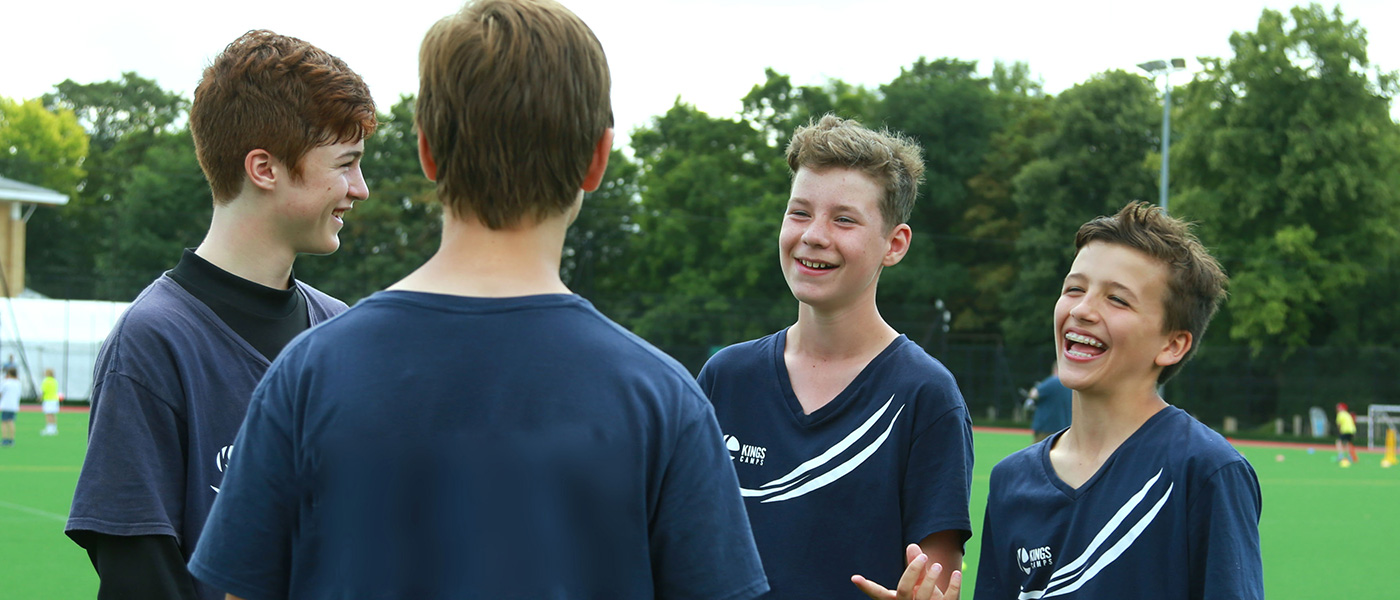 The Teen Active Programme is a space for our 12 – 17 year olds to enjoy sports, challenges and making friends they'll keep forever, during the school holidays. Our high-energy coaches are able to deliver an incredible level of sport activities such as Football, Cricket, Swim sessions and Dodgeball to keep them engaged.
Through Kings Camps, teens have a space to grow in confidence, socialise and learn new skills. Our coaches are equipped to deliver age-appropriate activities while providing an open group dynamic where they are able to connect with each other.
Rookie Academy
Teens can continue on the programme till they're 17 but also have the option to sign on to the Rookie Academy when they are 14. As well as all the benefits and fun of the Teen Active Programme, the Rookie Academy is specifically for those who want to get a little more out of their summer. We work with the Rookies on the Academy to learn coaching techniques and skills.
We work through 3 Levels of a workbook, honing in on specific areas of coaching such as the health and safety, engagement of children, behavioural techniques, and delivery of sports activities. This is done mainly through observation, feedback, planning and delivery closely with other coaches for support. Academy Rookies are easily recognised with a complimentary Rookie Academy T-shirt, wristband, practical workbook and graduation certificate.
With the support of their coaches, Rookies are able to lead sessions with younger children when they feel ready. The incredible difference this manages to make to Rookies confidence is endearing. Rookies have the chance to plan, put together and use their creativity to run these sport and team activities that are enjoyed thoroughly by all the children on camp and Rookies themselves who afterward are pleasantly pleased at their own abilities. We want to help pull out and work on their potential to do so.
Through the Academy across Kings Camps, we have seen Rookies connecting with their own peers as well as taking on small pieces of responsibility with connecting with smaller children. Their confidence blossoms across the levels with the introduction of new skills that they are able to take with them into the next stages of school, education and into their career worlds. Many of our Rookie Academy members stay on to become Red Tops at Kings Camps and after graduating are guaranteed an interview with our UK Recruitment team.