In 2022/ 2023, our vision of offering Kings Camps as a Franchise came to fruition!
With three-decades of building our work, we are proven, trusted and respected. We operate in 50+ UK locations, and we're now ready to share the opportunity to scale our work further. Via franchised territories, we're excited to help others build their own business, provide something of worth in their community, and contribute to the health of the nation, whilst supporting our mission of getting children active, having fun and learning together.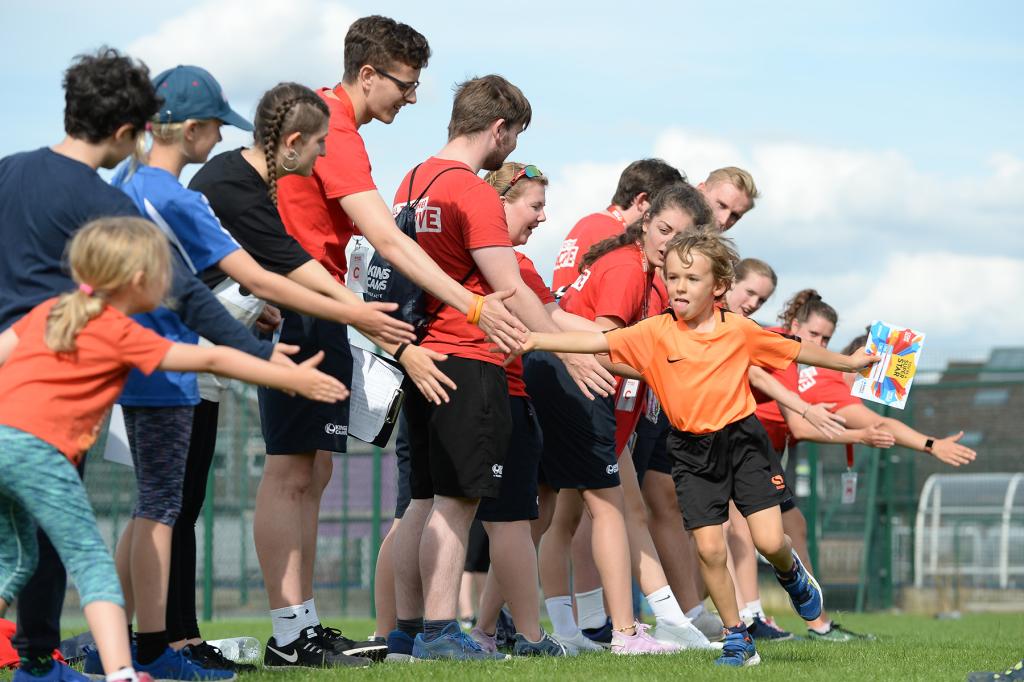 With two Franchisee contracts now in place, we're excited to reveal that we'll be launching a Kings Camps in Essex, operated by Sophie in the next 12 months! Sophie has an existing franchise of a toddler soccer programme, so has plenty of experience in running and operating activities for children, as well as running around after her young twins!
Growing up in Essex, she came across Kings Camps at one of our military bases and was inspired by our mission and the Kings Factor our staff teams exhibit, so when she saw our franchise opportunity she jumped at it, knowing it aligned with her own personality!
We're excited to see what the next 5 year brings for Sophie and Kings Camps in Essex.
Our second franchisee partner(s) are past employees too! Having met on camp, Chris and Gemma Sarzfield-Scotland now have their own family and were keen to remain involved with Kings after many years working on camp as coaches, Site Manager and Regional Manager! The two of them are fully committed to our mission of getting children active, having fun and learning together, as well as finding staff who can deliver the Kings Factor at their camps in Manchester and the Wirral.
Gemma and I have been working on Kings Camps all over England and Scotland since 2016. We continue to love every minute of it and it also holds a very special place for us as it was the place we met all those years ago! We are excited to continue our journey with Kings Camps Franchise and are looking forward to running our very own camps. We cannot wait to build our relationship with the Kings Foundation as well as create a rewarding and profitable business that works around our new family for years to come. Chris Sarzfield-Scotland, Kings Camps Franchisee
Learn more about our Franchise opportunities
With a 5 year territory fee of £15,000 and up to 30% return, our franchise model is available at locations across the UK!
With years of experience and a great reputation, we're confident that our programmes, training and systems will set you up for a very successful business opportunity.
Our Franchise opportunities are ideal for anyone looking for a children's franchise or sports franchise. A Kings Camps franchise offers flexibility to work around family and children; so if you align with our vision of, A World Where Children Love Being Active, get in touch!
For more details about our franchise opportunities, visit kingscamps.org/franchise or contact Andrew Busby via email andrew.busby@kingsfoundation.org or connect with him on LinkedIn.
It's going to be an exciting few years seeing our Franchisees develop, and the number of Franchises grow!