More than 30 sports and activities
Multi-Active is our main programme, giving kids the chance to sample over 30 sports and activities throughout the week. It is perfect for children aged 4 – 12, and we group the children with others of a similar age so they can flourish and make new friends quickly.
Our coaches tailor our flexible activities carefully to ensure every child gets the most from their time at Kings Camps.
Our Active Week Plus package comes with extended hours, 8.15am – 5.45pm, making it ideal for working parents as well as giving your child the full, marvellous, life-enhancing Kings Camps experience.
Every day ends with awards and certificates to celebrate the children's achievements, and on Friday afternoons we invite parents to join us for The Kings Games. It's your opportunity to mark the week's achievements and, of course, enjoy a few more games and surprises. Not to be missed!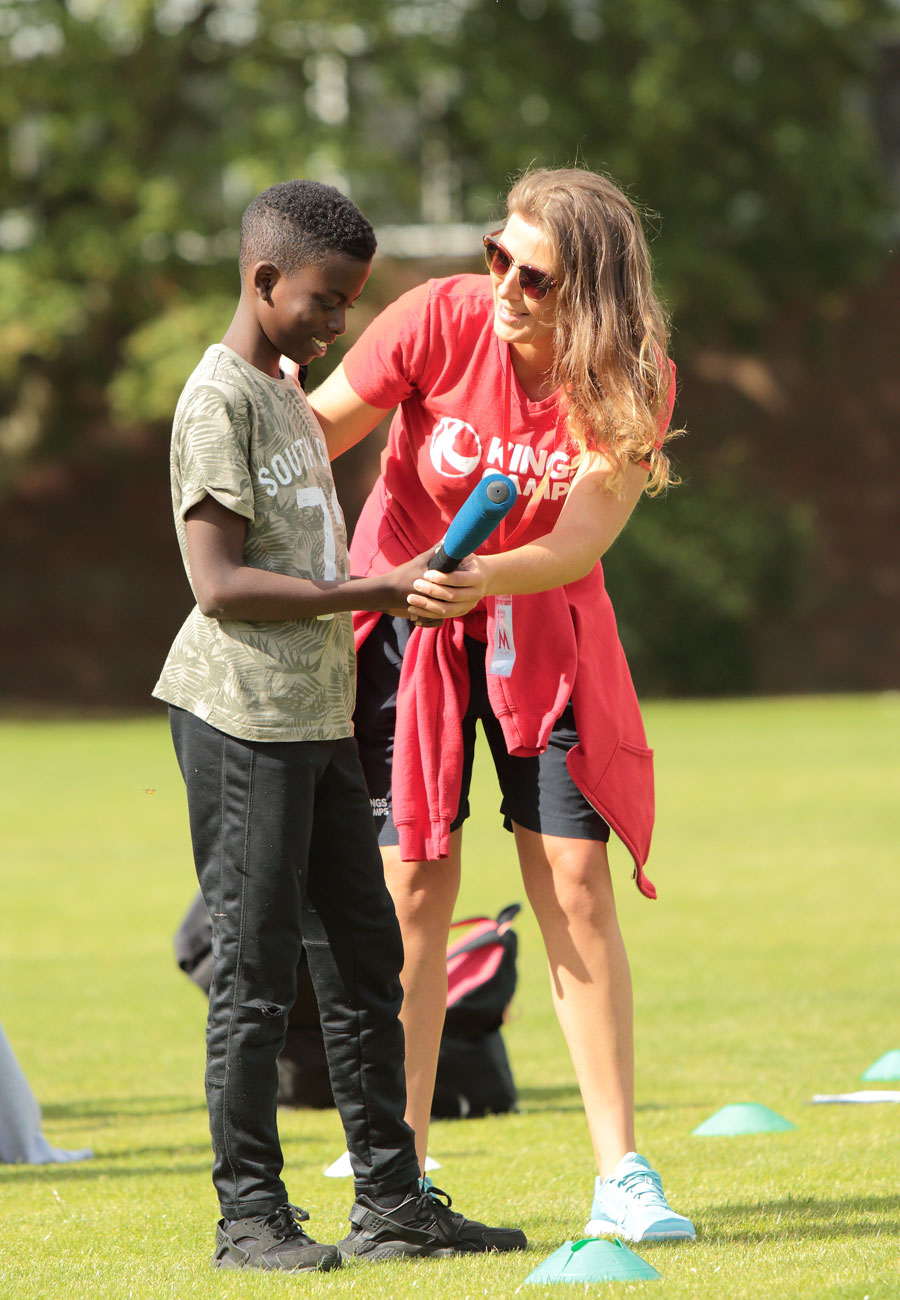 Ages
4-6
Our younger members love our Multi-Active programme. It lets them try lots of new activities, including arts and crafts, parachute games, swimming games and sports. Because they're so young, we only take four year olds for our morning sessions.
Ages
7-11
Children aged 7 – 11 benefit from longer 45 minute sessions that help them to learn and progress in a variety of different sports, alongside specially designed team-building games.
Ages 12-17
We know teens enjoy a challenge, which is why we channel their energy into hour-long sessions on our Rookie programme, focusing on the key techniques needed to shine at popular sports like cricket, football, swimming, basketball and hockey.
Our kids holiday camps in the UK also provide add-on packages for kids ages 5-10 with a particular passion for football or cricket. These sessions take place in the mornings and focus on providing a solid beginner's introduction to these hugely popular sports.