More than fun and games
There's more to our Multi-Active programme than meets the eye. It's designed to develop lots of core skills including; teamwork, agility, strength, communication and confidence.
Through over 30 active games and sports, children aged 5-11 are grouped with others of a similar age to play together, make friends and learn from each other.
You can choose from our 3, 4 and 5 consecutive day packages, with mornings only options available for 5-day bookings. Each day ends with awards and certificates and don't forget, parents are invited to join us for The Kings Games on the final day of each week!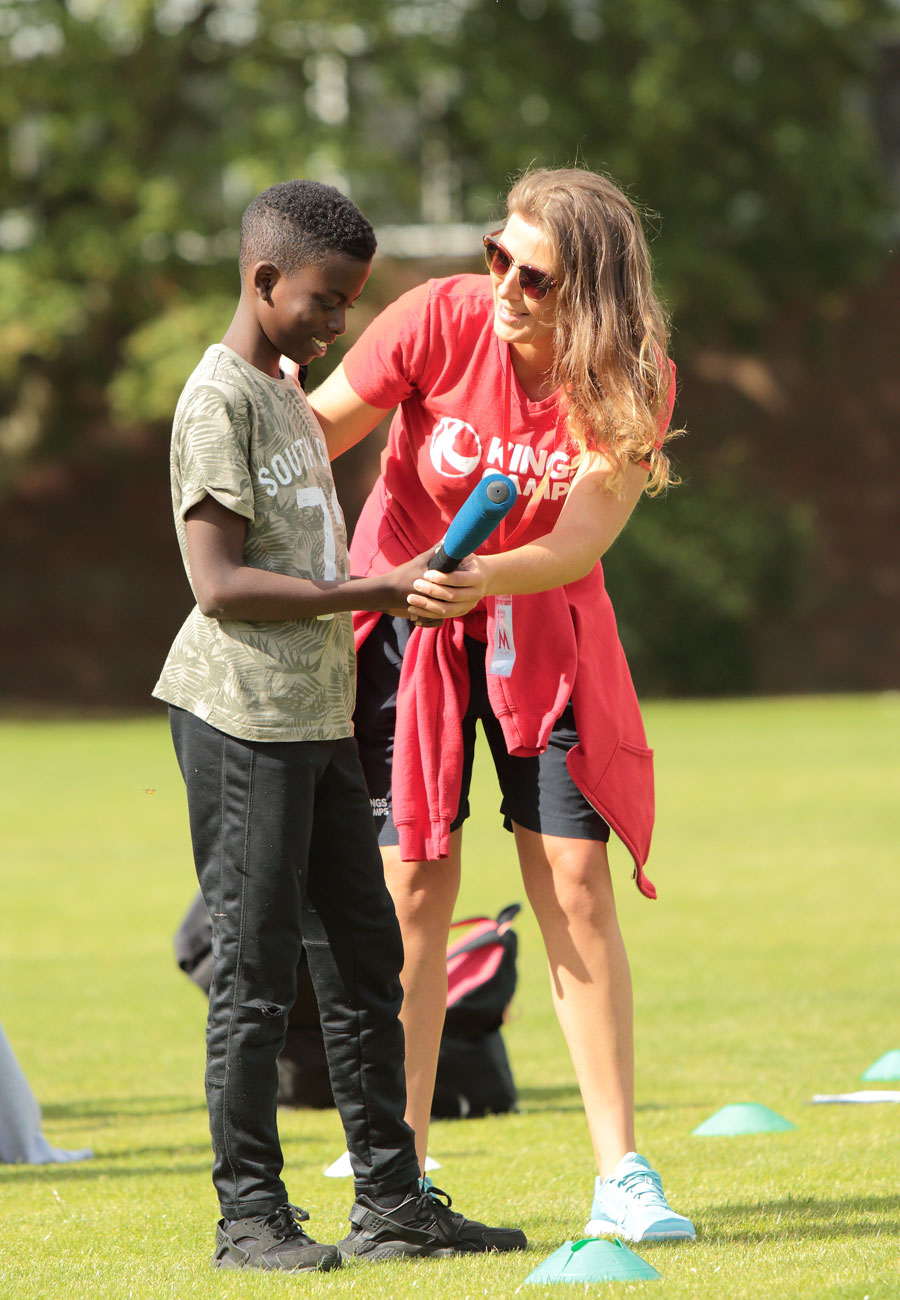 Ages
5-6
Younger members love our Multi-Active programme. It enables them to try lots of new activities such as parachute games, circle games, swimming and lots of new sports. In these sessions coaches often focus on developing core skills such as agility, co-ordination and communication.
Ages
7-11
7-11-year olds benefit from longer, 45-minute sessions. They're designed to enable learning and progression is a variety of sports, in addition to giving them a chance to develop their teamwork skills.
Ages 12-17
We know teens enjoy a challenge, which is why we channel their energy into hour-long sessions on our Teen Active programme. This focuses on sporting techniques for sports such as swimming and hockey, group challenges and individual pursuits designed to build confidence.
We're Flexible To Help You
Booking is Easy
We ALWAYS promise to find the best package for you. Booking is easy, over the phone or online, with a range of payment options including all major childcare vouchers.
Our activities
Each venue, camp and group is different. We never take a one-size-fits-all approach, and every week our experienced Red Tops design a timetable to get the most out of each child on camp. Whilst we can't guarantee the activities your child will play on camp, we can guarantee that there will be lots of variety and even more fun. Here's just some examples of the types of activities they can expect to enjoy.
Football, Battleships, Capture the Flag, Netball, Shoe Golf, Cross the River, Rabbit Rugby, Cricket Rounders, Circus Skills, Parachute, Dodgeball, Danish Longball
All of this is in addition to amazing daily camp warm-ups, chants, swimming where facilities are available, Wet Wednesdays and The Kings Games.
We also provide add-on packages for 5 – 11s that have a particular passion for football or cricket, providing a beginner-level introduction to these hugely popular sports.