More than 30 sports and activities
Multi-Active gives children the opportunity to experience over 30 sports and activities. It's perfect for children aged 4 – 12 as we group children with others of a similar age, enabling everyone to flourish and make new friends .
Our Active Week Plus Package includes additional hours – 8.15am – 5.45pm – making it ideal for working parents. Each day ends with awards and certificates and on the final afternoon we invite parents to join us for the Kings Games – an opportunity not to be missed as we celebrate being active, specific achievements and the fun we've shared!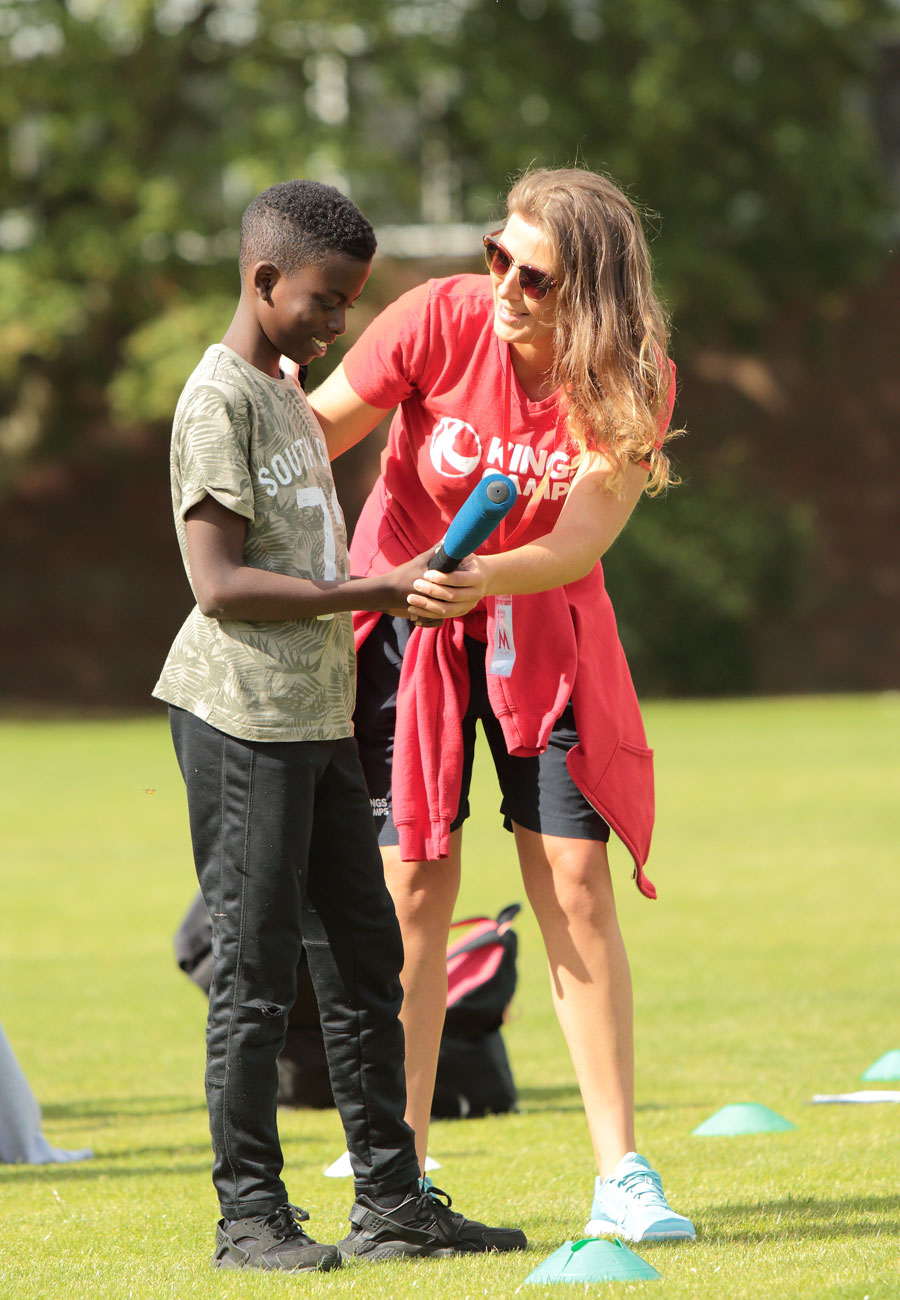 Ages
4-6
Our younger members love our Multi-Active programme. It enables them to try lots of new activities such as arts and crafts, parachute games, swimming games and a variety of sports. Four year olds can attend morning sessions; the perfect introduction to Kings Camps holidays!
Ages
7-11
7 – 11s benefit from 45 minute activity sessions that enable learning and progression in a variety of sports, specially designed team-building activities and active games.
Ages 12-17
We know teens enjoy a challenge which is why we channel their energy into hour-long sessions on our Teen Active programme, focusing on the key techniques needed to shine at popular sports like cricket, football, swimming, basketball and hockey.
We also provide add-on packages for 5-10s that have a particular passion for football or cricket. Football Kings and Cricket Kings take place in the mornings and focus on providing a beginner-level introduction to these hugely popular sports.