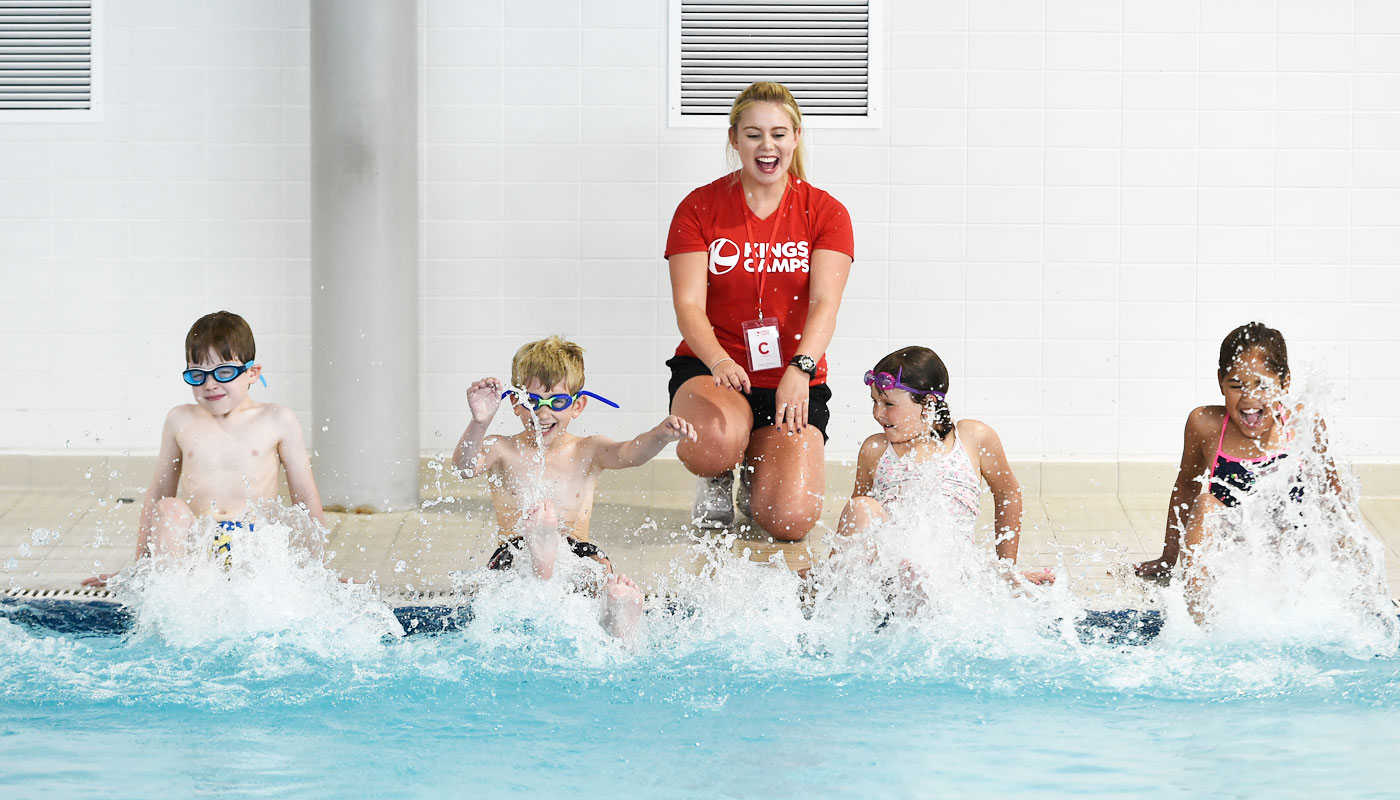 With little-to-no access to swimming pools over the past 12 months, there's never been a time when children's' swimming ability – literally a life-or-death issue – has been so important, so this summer Kings Camps are providing access to around 30 UK swimming pools for children to start building their water confidence again. 
This summer, swimming will be part of Kings Camps multi-activity programme's for 5-14s. With swim sessions focused on fun and water-confidence, it's hoped that children will regain some of the ground they've inevitably lost during the pandemic. 
Pools have re-opened, but capacities are reduced
UK Active report that normally, 1.2 million children learn to swim each year through Swim England's Learn to Swim programme, but these opportunities have been significantly reduced as a result of the lockdowns and pool closures.  Although pools have re-opened, it's proving even harder for families to enjoy time in local swimming pools, due to such high demand and limited swimming slots. 
Parents are being encouraged to be pro-active in making up for lost time, but with holidays abroad looking less and less likely, a surge in demand for lessons, which were already over subscribed pre-covid, and reduced capacities due to current restrictions, it is going to take a little while longer for children to re-gain full confidence in the water.
Swim with Kings Camps
With the majority of our Kings Camps sites having first-class swimming facilities, and with recruitment of Swim Teachers in full flow, upwards of 4,000 children should be enjoying the benefits of swimming once more this summer. 
Our swimming activities, are part of our Multi-Active and Teen-Active programmes, and are designed to develop confidence and safety in the water, through a series of fun games and water activities. Swimming isn't just limited to the physical skills; benefits also include healthy heart and lungs, coordination and balance and is a mood-lifting exercise.
For more details of our swim programme visit https://www.kingscamps.org/programme/swim-kings/
For the most up to date availability for summer 2021, please select your local venue here.
Swimming is available at venues with pools, as detailed in the facilities on each venue page. You will see an alert on the page if swimming is unavailable at those venues with a pool.