Join us again next season
Amazing opportunities for remarkable Red Tops!
We know market leading programmes don't deliver themselves, it's our people who create and deliver amazing holiday experiences for children. It's no secret that we take great pride in retaining our strongest performing individuals and teams to recreate the magic again next season.
We operate throughout February, Easter, May, Summer and October school holidays at over 50 first class locations, and, to ensure we offer flexibility, Red Tops can work in their home or study city, or even stay with friends or family to be considered for new opportunities at another location.
Returning staff take priority of roles and locations, so ensure you let us know your preference now for the next Kings season.
Secure your next contract:
1. Submit your ideal role and location by clicking the big red button above
2. We'll check your availability and preferences – keep an eye on your inbox to sign your 2023 contract
3. Sit back and relax knowing you've secured your place on the team!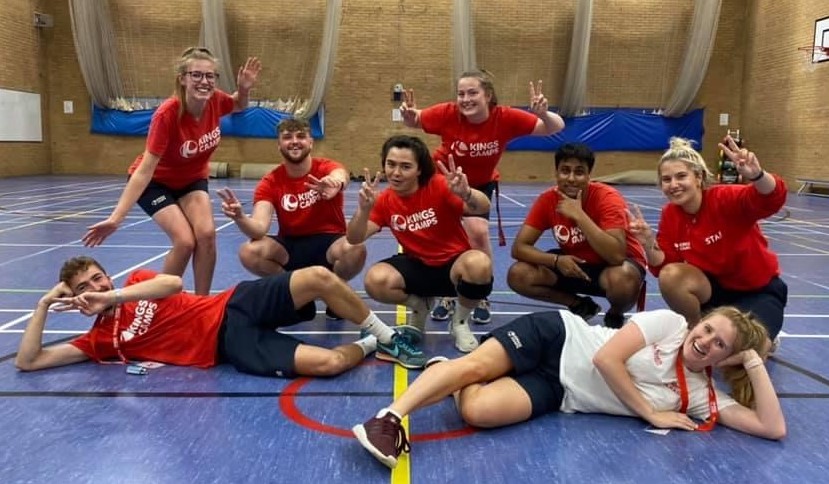 Development Opportunities
We're here to support Red Tops throughout their Kings journey, so whether you're starting on our work experience pathway or you're ready to take the next step in your Kings Career – we proactively promote from within and are committed to exploring the development opportunity that's right for you.
If you're looking for an incredibly rewarding way to gain additional experience with children in an out of school setting, which will pay you to keep active and have fun, we're sure we can find an amazing role for you next season! Let us know when completing the form if you're ready to take the next step.
Find your perfect role!
Roles Available at Kings Camps
See our camps in action
Never worked on camp before?, here's a quick overview of life on camp.
Looking for the next step in your career
 If you're keen to continue your Kings journey and be part of the team that makes Kings Camps happen, find out more about joining our HQ team on our Careers page.
Connect with us on Facebook, LinkedIn or Instagram to stay up to date with the latest job opportunities.