SHEFFIELD
25 Years Young!
 Did you know Kings Camps launched right here in Sheffield? For 25 years we've been getting children active at camps in the UK and programmes overseas. 1.5 million children to be precise. And we think that's worth celebrating.
As a thank you to our Sheffield members for 25 years of support, we're hosting a spectacular summer programme at Sheffield High School. From inflatables to archery tag and more.
We're also launching a special anniversary price of £125* for full-week multi-active bookings. Want to join the celebration?
*Normal price £183.
SPECIAL ACTIVITIES THIS SUMMER
Our '25 Years Young' summer programme is set to be our biggest in Sheffield to date.
The main attraction will be our giant inflatable obstacle course, where children of all ages will be challenged to take on each other, and the Red Tops, to complete the course.
We'll also have trampoline sessions with experienced coaches, with lots of activities
designed to build confidence while learning jumps.
And back by popular demand are archery tag and bubble football. These will run as part
of our multi-sports programme and alongside Cricket Kings, Football Kings, Swim Kings
and our Rookie programme.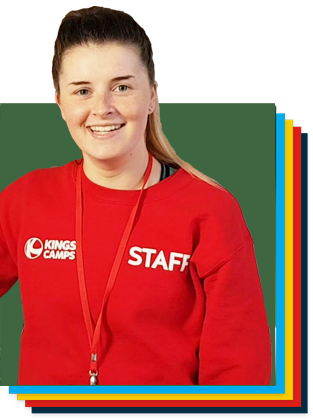 Jessica Heald
We're very excited for Jessica to bring 'The Kings Factor' to our Sheffield camp this summer. Sport-mad and passionate about getting children active, when Jessica isn't on camp, she's studying at University to be a P.E. Teacher.
What's your favourite sport? 
Football! Playing it and coaching it!
Your biggest achievement? 
Playing for Sheffield FC Ladies in the Women's Super League
If you were an animal, what would you be? 
A lion
Your favourite thing about camp? 
Helping children discover new sports
Just £125
for a full
week
Join our 25-year celebration with our anniversary price of just £125 for full-week on camp (8.15am to 5.45pm).
ALL THE ACTIVITIES YOU LOVE
SHEFFIELD HIGH SCHOOL
Dates & Booking
To book full-week packages, click any of the dates below, or click 'Book Individual Days' to book specific days.
To see all dates and programmes, click 'Start your Booking'.
Here are some example prices, to see all prices and packages, use the booking process above.
£42.50
Flexicare
Per Day, 8.15am-5.45pm
£162.00
Multi-Active
5 Days, 9.30am-4.00pm
£147.00
Rookie Academy
5 Days, 9.30am-4.00pm