A fun, active, development programme for 3-4 year olds
The RedTots programme encourages a love for being active by developing physical literacy from an early age. Developed by Kings Camps – the Multi-Activity experts, RedTots operate the fun, one hour session at prestigious independent schools and universities, running alongside Kings Camps Multi-Activity camps for 5-17s.
Our fun RedTots sessions run on either a Wednesday morning, 10.00am – 11.00am or a Friday morning 9.00am – 10.00am (dependent on location, check exact times and days below) during the summer holidays. The one hour session, enables both the accompanying adult and children to participate in a range of fun, active games together that encourage enjoyment, confidence and competence – our RedTots sessions really do provide fun and active, quality time!
With a maximum of 10 RedTots per session, led by one of our outstanding multi-activity coaches, children and adults will develop a love for being active.
Check venues & dates below
Each RedTots session has a development focus: Movement – relay games, Spatial Awareness – balance and obstacle courses, Coordination – bat and ball activities and teamwork – throw catch games.
Find a RedTots session
RedTots sessions will run in their own exclusive space, with easy access to toilets (we know how important that is at this age!) whilst still enjoying the atmosphere of our Multi-Activity camps. Each of our fun and active RedTots session takes place on a Wednesday or a Friday (check venue dates below for details).
Call 0114 2632160 or email membership@kingscamps.org to book your sessions.
Booking your sessions
RedTots sessions can be booked by purchasing a 3-session season ticket. You can chose any 3 sessions (from the dates detailed above), but these must be booked in advance as places are limited.
Price: £30 per child, or £25 per child when booking 2 or more children onto RedTots. Call for booking details at Cams Hill School and Lomond School
Accompanying adults are in loco-parentis for 2 children max and must be present for the full, one-hour session.
All children will receive a ball during registration of their first summer session. This can be used at home as well as during each RedTots session, encouraging children's engagement and development in our fun and active camp.
Meet Our Red Tops
Exceptional camps deserve extraordinary coaches. That's why we work hard throughout the year to find the very best individuals to work on our camps. Because of their iconic red uniforms, we call these remarkable individuals 'Red Tops'. From sports coaches to teachers, our Red Tops are chosen for their energy, enthusiasm and passion for getting children active. We call this magical formula 'The Kings Factor'.
Every Red Top has a bright personality, loves getting active and is dedicated to giving each child the best experience possible. There'll be one dedicated Red Top leading the RedTots sessions.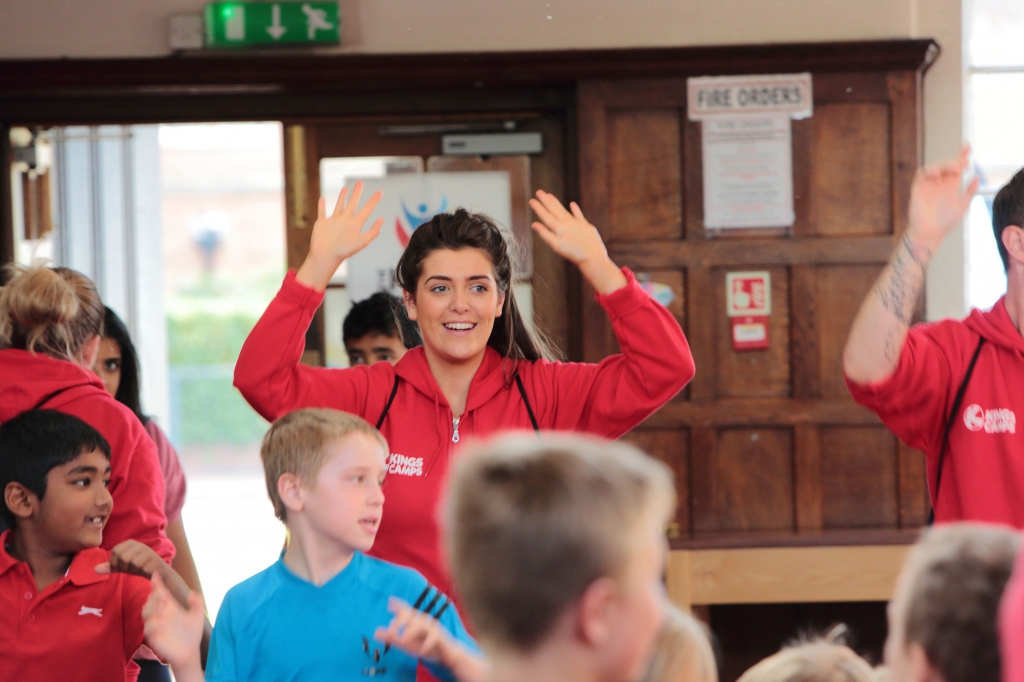 "Everyone was always happy and upbeat, my son always has a great time at Kings Camps"
Faye, parent from Sheffield
Our safeguarding promise
The Kings Active Foundation is committed to safeguarding and promoting the welfare of children and young people. Safer recruitment is central to the way we work and all staff and volunteers are expected to share our commitment to safeguarding, always creating an environment where young people feel safe and can thrive. Read more