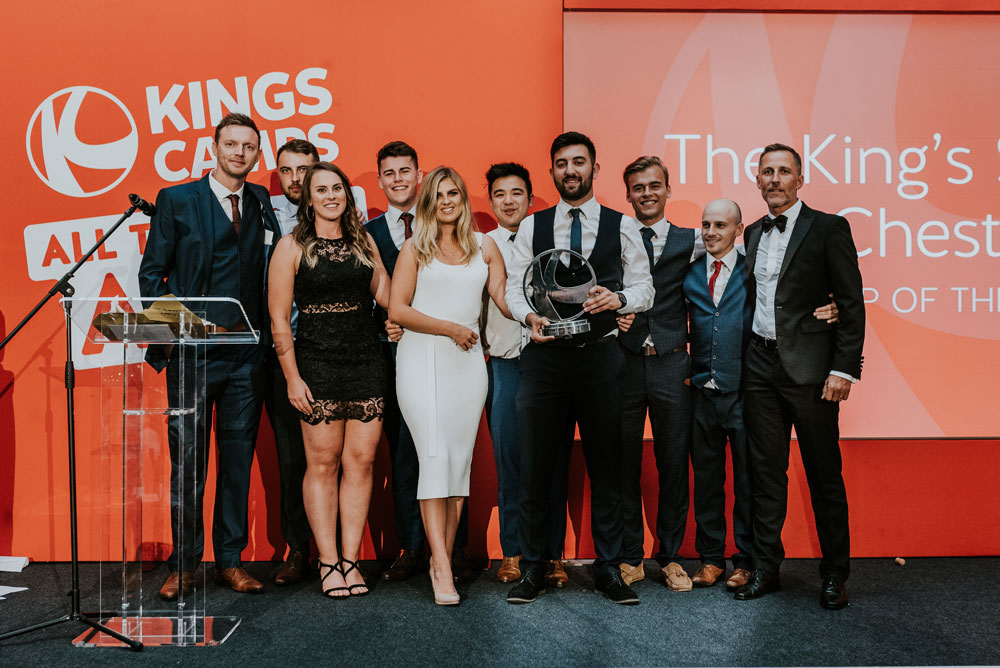 Each year, hundreds of Red Tops make our camps possible. They welcome children on their first day, deliver amazing active games and dedicate their summers to giving your child the best Kings Camps experience ever. Their energy, enthusiasm and dedication to getting children active is what makes our camps so special. That's why, each year, we invite the very best to join us for our annual event.
On Saturday we celebrated with over 200 Red Tops at The Cutlers Hall in Sheffield. Regional Managers took to the stage to present the highlights from their region. We heard moving parent and child stories and the whole room took part in a giant Baby Shark Dance!
As with each event, the highlight was the award, and we had three trophies up for grabs; Red Top of the Year, Manager of the Year and Camp of the Year.
We're thrilled to reveal that this year's winners are:
Red Top of the Year – Laura Marlow
Laura first joined us as a child on camp, progressing to Rookie and then joining us for Work Experience before being offered a paid role. In her five years as a coach, she's inspired children at ten camps in seven cities across the UK. In the past two years she's been part of our Active Play team, delivering our charitable mission to get 2 million children active by 2020. Visiting no less than 60 schools, Laura has helped get 25,000 children active. This year? Laura brought so much Kings Factor to camps this summer and really shone in all of her evaluations!
We'd like to wish Laura the best of luck as she begins her training to become a teacher. She'll be back at our Sheffield Camp this October.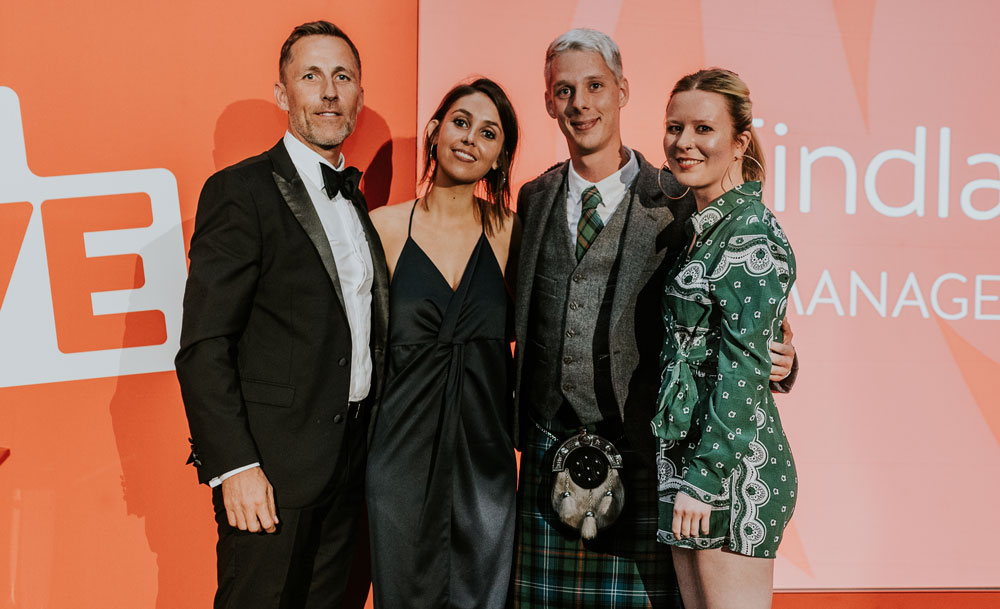 Manager of the Year – Findlay Harkins
Well, what can we say about Findlay. Last year he celebrated Camp of the Year, now he's been recognised with Manager of the Year.
Findlay's journey with us began much like Laura's in a Work Placement role. A Sports and Management Graduate, he captured our attention after just two seasons with us, receiving glowing evaluations and fantastic feedback from both parents and children.
This summer, Findlay has gone above and beyond to bring the Kings Factor to no less than three camps. Outside of our camp seasons he works with us as a Kings Associate, delivering training and expertise on cruise ships. At the start of summer, he returned from ship to Aberdeen via Venice, Brussels and London. He took an overnight sleeper train to our Plymouth camp, which he managed for 3 weeks, followed by Northampton and Chester. Despite all of the travel and being away from home, thanks to his fantastic management our Plymouth camp received some of the strongest feedback.
Camp of the Year – Chester Kings School
Selecting a Camp of the Year after a phenomenal summer was not an easy task and our judging panel thought long and hard before selecting a worthy winner!
Congratulations to Chester Kings School! They received excellent feedback from parents and had a clear positive impact on children with innovative coaching. Each member of the team used their creativity to deliver amazing sessions, getting the best out of every child.
One of the stand-out strengths of this camp was how they worked together as a team. As an organisation we're committed to offering amazing seasonal career opportunities and we encourage managers to seek out talent and nurture their team through step up opportunities. Elliot Sheridan managed an outstanding camp before heading to Botswana to lead a camp overseas. Dan Parry seamlessly stepped in to maintain the high standards they'd set as a team. Rory Hughes, a new Red Top for this season, was also given the opportunity to step up as a manager and showed great leadership skills. It was this ability to work closely as a team and to support each other that lead to such a fantastic camp.
It's also worth noting that Chester Queens School, a new camp for us this summer, also received glowing feedback from parents and children this summer.
We'd like to say a huge thank you to all of our Red Tops for making this summer a memorable one. We'll be back for more Baby Shark in October, click here to see if we're back at a camp near you!